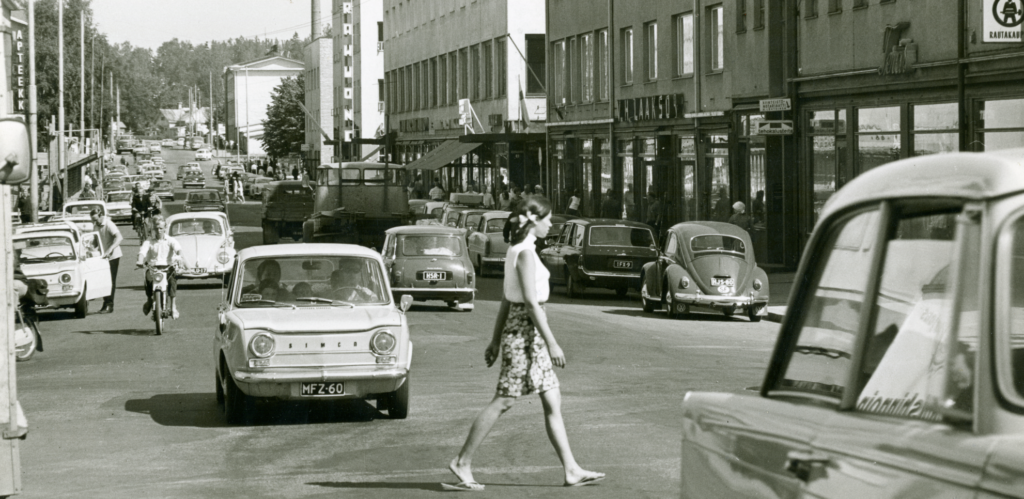 Welcome to the Historical Museum of Riihimäki
Historical Museum of Riihimäki (fi. Riihimäen kaupunginmuseo) was founded in 1961. The museum moved to the present premises in 1970. The building is one of the oldest in town, built in 1858 to the house of the railway station master's family, ticket box and telegraph office.
The newly built railway was start for the growth and wellbeing of the village of Riihimäki a hundred and fifty years back. The first railway in Finland was built through Riihimäki to connect the cities of Helsinki and Hämeenlinna in 1857-1862. The second railway connection was even more important, from Riihimäki to the capital of the Russian Empire St. Petersburg, built in 1868-1870. Village around the railway station continued to grow and already by the beginning of the 20th century Riihimäki was the main centre of development in the area.
Historical Museum of Riihimäki introduces the history ofthe village changing to town and later to small city of Riihimäki and also her inhabitants. The exhibition rooms are divided according to decades and technological and historical themes:
Room 1) 9000 BC – 1860 AD; Prehistory of the area, early agriculture
1860 – 1920; Steam machinery, railway, beginning of industrial era, connection to Russian Empire, 1st World War
Room 2) 1920-1945; Competing railway and road systems, urban lifestyle, 2nd World War
Room 3) 1945-1990; Rebuilding after the war, time of electricity and combustionengines, new technology change homes
Railway room) Objects from the old railway station
Drawing Room) Interior of an upper class home in Riihimäki from the change of 19th to 20th century
Antrea Room) Memories of evacuated people from municipality of Antrea in Karelian Isthmus before the end of 2nd World War
Changing exhibitions) room for a special exhibition, changes three times a year
Museum Shop offers postcards, posters, publications and other souvenirs.
Coffee shop. Fresh coffee and home-made pastries in pleasant outdoor environment. Available from June to August on Sundays at 12 to 4 pm.
Opening hours: Tue–Thu 11–17 and Sun 12 – 17 pm.
Address:
Öllerinkatu 3
FI-11130 Riihimäki
Tel. +358(0) 40 330 4115
e-mail: kaupunginmuseo@riihimaki.fi